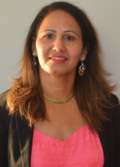 Principal / Broker
Phone: 248-458-2050
Cell: 248-931-7694
E-Mail: jas@sohirealty.com
I am a licensed realtor in Michigan. I love my job! My passion is people and real estate affords me the opportunity to meet and help people and families every day.

Whether you are looking to buy or sell a home or business in Michigan or if you just need some guidance or information on home or business ownership, I'm here for you. Many of my clients become friends after the transaction is complete and we maintain long term relationships. .

I continue to educate myself with respect to the current market and strive to be the best realtor I can.

Specialties: Michigan residential and commercial real estate,Buyers, Sellers, Short Sale Specialiist, Relocation, Trades, Lease Purchases, Management and Rentals.

I take great pride in my family. I am very driven and that has lead to my many successes in life. I love to meet people and talk to them. And, I am very proud of my many accomplishments in life that I am thankful for!!!!